Bouncing emails: This type of emails need to be clean or remove from your email list. To get success in your email campaign, you need to improve email deliverability and reduce bouncing emails.
In haste!? All your worries end here! Our experts have brought the ultimate strategies to reduce bouncing emails.
Shall we begin!?
Did you know, in today's era, almost every business and entrepreneur is using digital marketing to increase sales? Digital marketing is, in fact, extensive as it describes a variety of different marketing strategies that we use today.
Email marketing is one, and it allows companies to stay connected to leads. However, the consequence can be detrimental if emails don't even reach. 
You may feel that email marketing is mediocre. However, it is worthwhile, and understanding this helps you to get success. Furthermore, your reputation is at stake with your email service provider, as it is vital for your business.
As you don't want to add into their spam list – although what you're sending isn't – you don't want to get blacklist! It's annoying and can be costly!
Rest assured, as you keep reading, you will find ample information to increase your email deliverability rate. First, let's start with the bouncing emails.
What is Bouncing Emails?
Imagine you spent hours coming up with the perfect headline, images, links, layout, and font. You contemplated outsourcing to have the perfect message. Your campaign is ready – you click send.
It is a term used when email messages are merely undeliverable. Consequently, the intended message is not received – it's unsuccessful. Your hard work, time, and money wasted!
Bouncing emails is an automated email sent from the mail system. This message informs you (the sender) that the message was undelivered.
That can happen due to many reasons like a non-existing email address; the receivers' mail server is down, or perhaps you don't exist as you're blocked! There are two types that we will illustrate.
Hard Bounce Versus Soft Bounce
Hard Bounce
A hard bounce is an email that can't deliver due to permanent reasons. Such as, the email is fake or invalid, or the email domain does not exist.
Again, this is permanent – the email will never reach the recipient's inbox. It's essential to have these addresses removed from your list.
Soft bounce
A soft bounce is opposite to hard bounce since it's temporary. A soft bounce occurs when the recipient's email is too full, or the email server is temporarily unavailable.  
These problems are common in email marketing. Still, we need to take precautions because every small mistake can lead to significant damage, thus destroying your efforts. Don't worry; there is hope.
Consequently, most email providers will continue to try and send messages for some time – sometimes days! It's essential to monitor these addresses and remove them before they cause problems.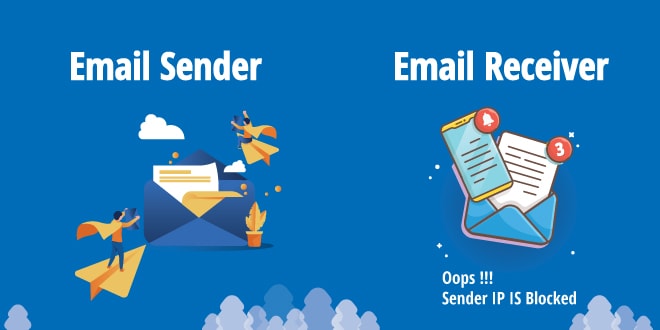 Our expert's research and analysis will show you solutions in making a successful email marketing campaign. Here are detailed explanations on how to avoid bouncing emails!
1. Choose a Genuine Email Service Provider (ESP)
Companies that help you create and send email promotional messages are called ESPs or Email Service Providers. They offer a variety of marketing platforms and tools designed to help you in marketing your company. 
Typical examples are Gmail, Yahoo, and Outlook. These services are open to everyone and are free of charge; however, if you prefer having a more professional look and feel, you need to consider purchasing a custom email domain, such as [email protected], there are benefits in doing so. It will give you a professional image and enhance your business' credibility.
At the end of a Gmail address, as an example, we have gmail.com ([email protected]). So the same is true for any other service provider that you choose.
However, if you want to add a particular name or brand after "@" then we need to buy a specific domain of email, and owned for professional purposes. A good example is [email protected]. These types of emails are used and created for special requirements.
2. A Significant Name is a Must
It's vital to choose the correct business email, and for the most part, people make mistakes.
For example, [email protected] or [email protected], these emails create confusion for subscribers – whether they take any action.
Furthermore, instead of making these types of emails, it's essential to make a specific and adequately named email address. 
A good example is [email protected]. The "from" field should not be frequently changed, and it's essential to use specific email addresses for different tasks.
Avoid using bad names; subsequently, they might activate the spam filters and send your email to spam. Now, it leads us to discuss the next point, certificates.
3. Get a Third-Party Certificate
S/MIME or Secure/Multipurpose Internet Mail Extensions, also known as Email Certificates, are an essential technology allowing you to sign and encrypt emails.
It's the best practice to verify that you are the legitimate sender and a useful defense against phishing. 
You may have doubts about purchasing, even though it can present your ESP domain as a protected and authenticated sender to the ISPs (Internet Service Providers).
ISP won't consider your domain and IPs as spam. You can find a variety of companies that provide S/MIME and SSL certificates. Nevertheless, it is still imperative to ensure your domain has a good standing.
4. Does your IP address have a bad rap?
In the virtual world, you might find out that your IP has a bad reputation. It directly impacts your email deliverability rate. If your IP is blacklisted, your email is most likely in the spam folder or, worse, undelivered.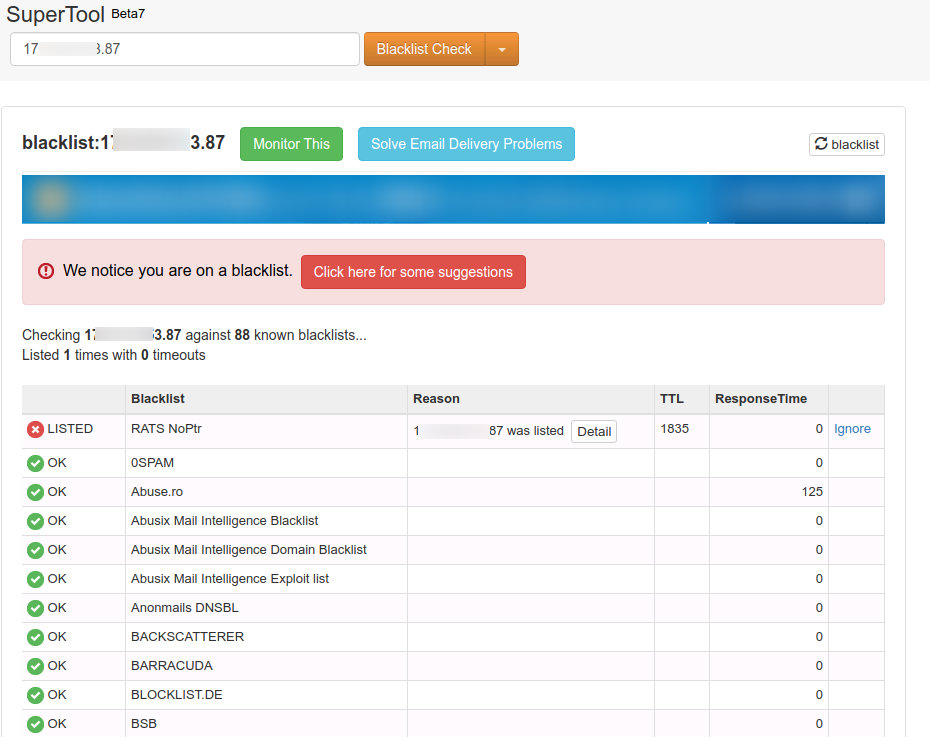 For example, your IP is xxx.xxx.xxx.023, and you sent out a variety of marketing emails; in this instance, you were not aware that your emails had low deliverability.
For this reason, ISPs will consider it as spam. It's essential to see how your campaigns are performing and to reach a delivery rate of 95% or higher. Moreover, testing can significantly decrease your "spammy" content.
5. Test Test and Test Again
According to email marketers, it's a good idea to check your emails before sending them. To test an email, you can simply create a new email address, or send it to a friend.
Generally, there are more advanced tools in place by different marketing platforms. They allow you to visualize what the recipient sees — thus providing different viewing options on different devices — I.E., smartphones, desktop computers, etc.
Overall, there are many tools available online for you to check your emails "spamminess." You will receive a score, and that score will help you with deliverability. Online searches are available too, see below.
• Preview My Email
• HTML Email Checker
• Mail-tester
• MailTrap
6. Stop! Read this before you even think of buying that list!
CAN-SPAM Act is an abbreviation for "Controlling the Assault of Non-Solicited Pornography And Marketing Act" It's a law that states, businesses must follow anti-spam rules.
It involves strict guidelines in sending a business email, and it allows recipients to opt-out any time. According to Internet service providers' terms and services, it's a CAN-SPAM act to buy a list.
Hence, it can seek a penalty as high as $16,000.00 per violation. Buying or selling a list is illegal. That, too, impacts email deliverability – and how you might ask? 
A good example is purchasing a mobile phone online. Perhaps you bought the phone from an unfamiliar site. However, it provided the best deal. Upon arrival, you open the package, and to your amazement, you see it is entirely different – neither brand nor what you paid for.
Likewise, if you purchase an email list, you don't know if the emails are authentic or even exist. It will make your record look bad – you need a wholesome one.
7. Email lists should be Clean.
A clean list is essential for email promotions. Your emails are verified as you already adequately reviewed them for email deliverability. So, why bother checking and verifying an email – is it helpful? 
No guarantee that all the email addresses you have are perfect and active. So, here email verification service will help you to clean your email database.
However, there is a high probability that a portion of your emails do not exist or are indeed inactive. It will inadvertently affect your deliverability rate. 
An excellent example that we spoke about prior bouncing emails, and that's dangerous.
8. Dormant or Inactive Subscribers
Email promotions are one of the best ways to market your business. However, if you email a person who is inactive and doesn't show any interest, it can be harmful.
Do check the open rate in your campaign and keep it up to date. Email marketing open rates are inversely proportional to the results you get.
It's helpful if you ask subscribers for double verification. It can bring assurance that you have the correct email.
9. Allow subscribers to unsubscribe – that is the law.
It's good practice in keeping the unsubscribers button at the end of every email; it respects subscribers' choice to unsubscribe as your environment is user-friendly! It benefits you in reducing inactive subscribers with ease.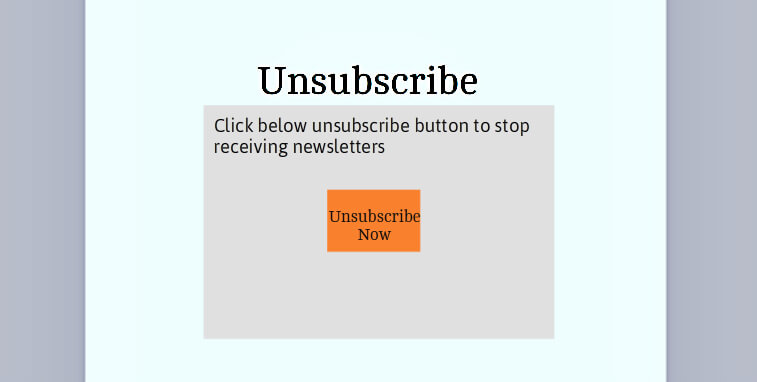 There are repercussions if you continue to send emails without an opportunity to unsubscribe, your email will thereby mark as spam, and your efforts – useless.
According to the CAN-SPAM Act, you must always have an unsubscribe button – it's a law!
10. Avoid Trigger Spam Words
These are the words used in your email that activate the Spam filters. If there is a sign that an email is spam, it considered a spam email when checked.
Therefore, it's necessary to select proper words before sending out an email. Trigger words increase the chance that your message will be sent directly to spam.
Some trigger words are billions of cash, millions of dollar deals, flash discounts, the list goes on. Still, your message may have other factors that activate spam filters that we will discuss.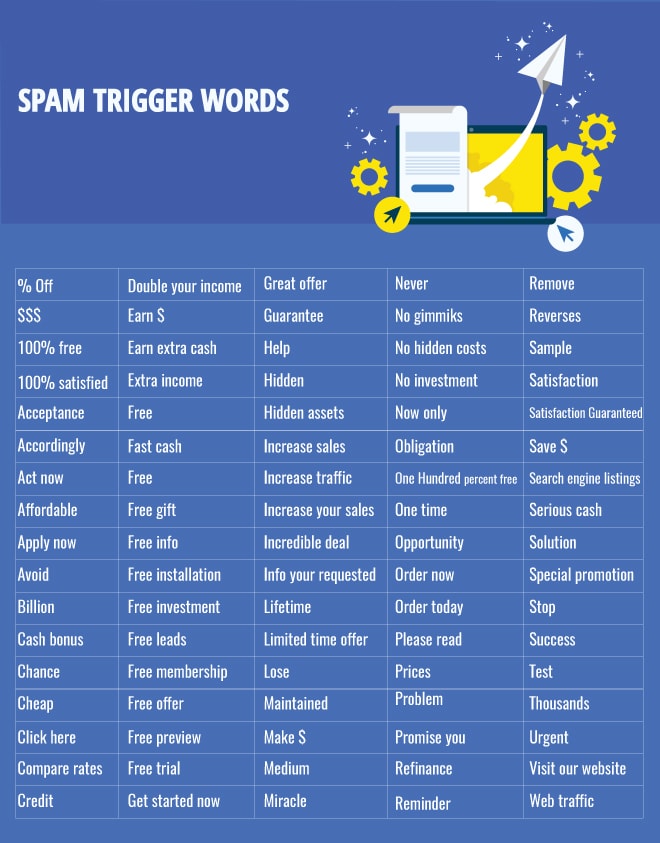 11. Fonts Can't be too colorful.
Don't use bright fonts like red, green, or even yellow. The fonts you choose need to be readable by your audience.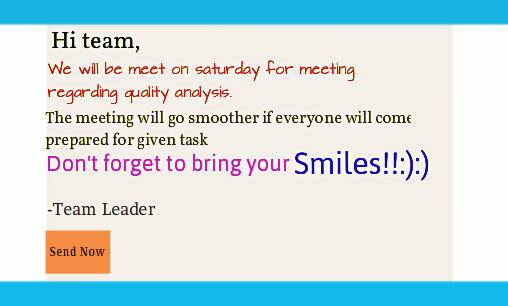 Bad fonts will thereby be colorful, like images. We do not want your prospects irritated.
12. The email should be well structured.
Do you remember that exclusive email you received? Did you notice that the subject line got your attention and persuaded you to see what it was all about?
Perhaps you didn't even read the body of the message, but next, you scrolled through and saw that everything was aligned correctly with the perfect image – shape, and design. 
Again everything matters when it comes to your email – the subject, body, fonts, images, and design – whatever it contains. First, you should focus on the subject, and it should be meaningful.
The subject line should not contain multiple punctuations nor all caps – this will give your reader a sense of being SHOUTED at them.
Likewise, the content of the email body should have proper fonts and size.
Heading and font should be perfect and the same color and size. The titles should be well worded. Also, stay away from spam trigger words.
Spelling and grammar should be perfect because it directly affects your email. The receiver will judge you by your style of writing.
Do not make false promises; likewise, if you are giving a subject about book deals and redirect the user to a pointless page – they will see your credibility as lacking.
13. Always avoid attachments and rich media content.
The spam filter is very sharp in detecting promotional material. When you add attachments to your message, it will be flagged as spam thus dangerously affecting your ESP and put you on the blacklist! For this reason, attachments can increase the load of an email.
Having rich-media content can make your email look good; however, if it doesn't load, it can create a messy look.
You insert rich-media content and it doesn't work correctly for the user, it can be frustrating. If videos are embedded, and flashes take too much time to load – it can be irritating, making it useless.
To illustrate this, you're new to email marketing. However, you decide to market your business in real estate; you have your website running, as you learned a thing or two.
You desire the best content – which is understandable – you think it's best to have high-quality information in your video content. Although your intentions are reasonable, you need to stop!
The ISP spam filter will indicate your well-intended email is spam. That can ruin the reputation of your ESP and possibly put you on a blacklist.
14. Avoid embedded feedback forms.
Embedded forms are a type of structure created through automated software or websites. It involves using code in your emails.
These include styles such as feedback forms or any other information with links. These types of embedding quickly alert spam filters.
Thus, embedding forms can bring security risks, and generally speaking. Promotional emails shouldn't be embedded.
15. Confirm that your images display well
Images used in emails to make an email look more professional and appealing.
It gives one the ability to convey a message a little better with visual content. In the same way, it's good to make emails attractive but with care.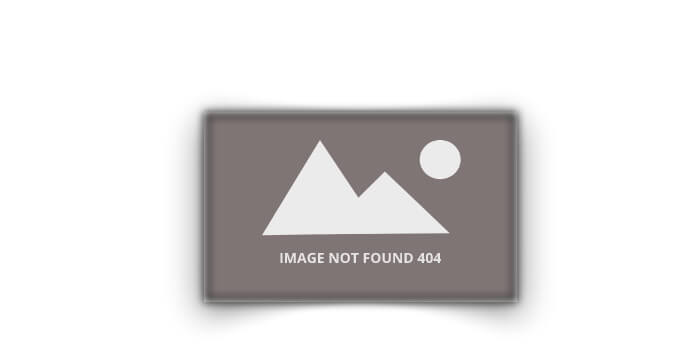 Be sure to check the mail before sending it to your subscriber and avoid using low-quality photos and videos.
When you placed an image in your email and it doesn't display, it could create the wrong impression, and you don't want that.
16. Give Consideration to Technicalities
Some technicalities can consider trigger emails. These types of emails are automated designed explicitly for the call to action process.
In these emails, there are high possibilities of relevant click to open and higher conversion rates. Also, there is an opportunity to gather data.
Conclusion
Successful email marketing can lead to good business conversion and can be executed by following these simple guidelines.
The critical factor for email deliverability is your email's reputation. Aim to keep the bouncing email rate of your campaign to less than 1% or to reduce bouncing emails as much as possible. 
If you want to improve the bouncing email rate of your email deliverability, practice these to be successful. Work towards excellent productivity in your email marketing campaign.
We ensure this information is informative – giving you sound advice in your email campaign.
(Visited 465 times, 1 visits today)