Your email list is like a pen to a writer. Without it, running any email marketing campaigns is counter-productive. Here I'll show you do's and don't when you are buying an email list?
Since you cannot steer clear of how pertinent data is to an email marketing campaign, it's highly recommended to build a list that comprises people who know about you and your business.
However, if you're struggling to reach your target audience and run a successful campaign, buying an email list might not be as bent as people make it sound.
One pay-off of acquiring the right email list is an increase in sales and customers. But the packed email marketplace has served to muddy the waters.
To solve that, here are the do's and don'ts to keep in mind when buying an email list.
Pro Tip: If you are thinking to buy an email list make sure your email list is verified by
Email Verifier.
Do's of Buying an Email Lists:
1. Do find a reputable data vendor
Looking for a reliable, reputable data vendor for your email list needs is a top priority. When researching, however, remember not to go for the lowest price or the most contacts. Going by either, instead of the reputation, could land you a crappy list.
2. Do get a custom list
Being specific about your targets is highly recommended as it helps acquire a more streamlined email list. Besides, you should refrain from purchasing a pre-bundled list that's been assembled and kept for some time. Thus, settle with a provider that actively builds custom lists.
3. Do employ a double opt-in
To reach an engaging audience, cleaning your email list is required at least once a quarter. People might change their email addresses, companies might shut down, and positions could change; these are reasons to clean your list periodically. Moreover, there's no guarantee that your list will stay as you bought it.
That's where a double opt-in comes in. Using a single opt-in is not punishable, it's just not advisable. Furthermore, the Email Verification Service improves your deliverability by employing a double opt-in email list.
4. Do categorize your email list
This one depends on the nature of your business. The parameters you use to split-up your list are up to you, of course. For example, a B2C company should run an email marketing campaign at the right time, dividing the list based on position or gender.
5. Do know the legal aspect of buying an email list
In the United States, there is no rule directly prohibiting the sale of an email list. The only thing close is the CAN-SPAM Act of 2003, which was passed to set the rules for commercial emails and manage spamming.
You could be guilty of intrigue if found offering email data to a spammer. Twisting the possibility of a mail could similarly make you guilty of falsification or manipulation.
In other parts of the world, the laws guiding this practice aren't clear. The United Kingdom, for one, submit to 2016's GDPR (the General Data Protection Regulation) and 2003's PECR (the Privacy and Electronic Communications Regulations). These regulations forbid businesses from sending emails without the consent of the recipient.
A country with such a law could find you guilty of violating the national laws if you send an email without the receiver's permission. Hence, care needs to be taken when buying an email list.
Pro Tip: Purchased Email List with legal issue make sure your list is
verified.
Don't of Buying Email Lists: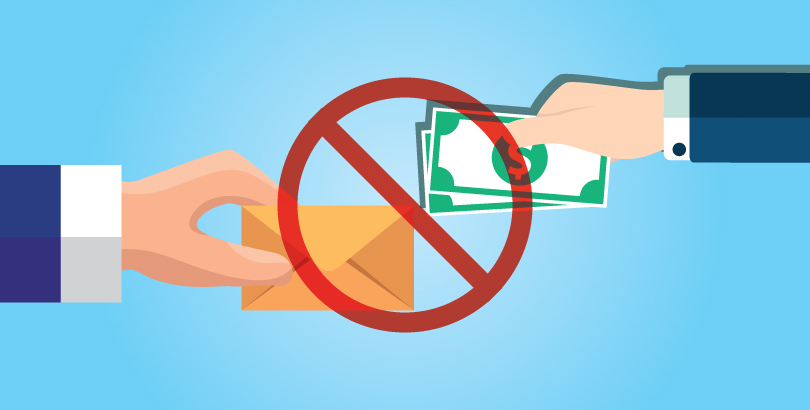 1. Don't buy email lists too frequently
Too much of anything can make you sick; purchasing email lists too often cripples your brand reputation and identity. You know what's better? Spending time to connect with customers and to build your brand for more business opportunities.
2. Don't buy generic email addresses
There's nothing worse than acquiring a list packed with generic email addresses as you might end up reaching the wrong person. Instead, request for business email addresses—aiming for your target audience.
As reported by Adestra, in partnership with Ascend2, more than half of email advertisers face the issue of achieving contact information accuracy. Developing a quality email database for your marketing needs can be time-consuming. But in the hopes of taking a faster route, don't fall victim to buying non-specific email addresses.
3. Don't improve the performance of your purchased list, yet
It's easy to purchase a list. It gives you a fast way to reach your targeted prospects and drive your marketing campaigns to a successful halt.
However, on your first marketing message with this purchased list, you're entirely unaware of who the recipients are. The takeaway is to know who they are before trying to improve the list.
4. Don't expect accurate data
High deliverability. Accurate contact information. Up-to-date email data. These are the promises of most email list providers.
Sad to say, these organizations won't even think twice about throwing in a few lies about data accuracy and up-to-dateness. That's because they aren't concerned with metrics like brand reputation.
You might be paying for a list with little or no value, as a result. A good percentage of those email addresses are likely to be dormant or non-existent. Some would have reached their inbox capacity. Eventually, this leads to all sorts of bounces.
Having an accurate email list (organic or inorganic) is both time-consuming and elaborate, and you'll have to put in the work to attain accuracy.
5. Don't assume your brand reputation won't suffer
How customers react to your brand is brand reputation—a treasured asset that depicts what they think of it and how they talk about it.
While every company must do whatever they can to secure and foster it, spamming is one of the surefire ways to do some serious damage. It could even cost you leads, prospects, and sales.
By buying an email list, you're sending thousands of emails to people without their permission. Imagine what image that puts in their mind. They might call your brand out on social media for spamming them. Which means such an email marketing campaign won't be only ineffective but also have an adverse effect.
6. Don't expect high response rates
Quick calculation. Let's say you buy an email list of 10,000 units. With a 5% response rate, 500 units make you $99 each—that's just shy of $50,000. Not too bad, right?
Well, not so fast! The rate at which people respond could be way lower than 5%. Why, because the majority of contacts might not open your email, so becoming your customer can be far-fetched.
Even with a 5% rate, the 500 people could be uninterested in your offer—thereby, making little or no sales.
7. Don't do it
…because no reputable marketing expert recommends it. It is seen as a misuse of cash and time that could hinder the growth of your business.
Check out any successful email marketing or digital marketing blogs, and you'll hear it over and over: don't buy email lists. While the field reeks of uncertainties and contrasting expert opinions, everybody seems to agree on this one.
Buying an Email List
If you're still interested in buying an email list, below we have 3 providers that have attained worldwide recognition.
Since 2003, Info Data Place (or IDP for short) has served numerous small-, medium-sized businesses, and large enterprises. The innovative vendor helps them reach consumers across the globe.
Several professionals and organizations in email advertising and marketing have trusted them to reach more customers, increase sales, and boost brand reputation. And thanks to their prestige and experience, IDP navigates through clients' problems via a plethora of viable options.
With base camps in the USA and more in diverse American, European, and Asian countries, IDP provides email lists with unprecedented delivery and accuracy. Addresses are verified by a call center based in Omaha that makes 25 million-plus calls per year.
Pros include:
Covers 43+ industry departments 

No trail of inaccuracy or duplication

Pick from a list of diverse titles (e.g., presidents, CEOs, sales professionals, key decision-makers, top professionals, and management officials)

Time-conserving (spend more valuable time engaging your customers than on research)

Accurate, high-quality business leads thanks to a 60-day Master Database update

Compliant with CAN-SPAM law, i.e., leads are completely spam-free
When it comes to automated list building, eGrabber sits on top with numerous businesses using their solutions to manage and update B2B prospect records and similar Internet data.
It offers one of the most accurate technologies ever seen for contact finding and appending research. And the tool takes a small amount of time to perform its magic—capturing leads and prospects from any webpage.
If you can't find arranged prospect data to buy or want to find any missing fields of your contacts, eGrabber is your best bet. There are tools to easily update, merge, or segment any prospect list using the Web, worksheets, business directories, web journals, and other intelligent Internet sources.
B2B companies use these web tools to build custom email lists faster and to maximize their potential. Individual marketers and advertisers similarly use them for competition metrics and to reach high-value prospects.
Digital promotion, application development, contact finding, and prospect list building are some of the services of eSalesData. The fast-growing company provides email data with quick delivery, transparent management, and responsive customer service to walk you through any issue.
eSalesData's platform can turn any email marketing campaign into a success with immediate results that affect brand reputation. The team employs an all-round email and web crawling technology to find you better-targeted prospects and customers who're likely to be interested in your brand.
They also plan direct measures to reach your advertising and marketing expectations and provide the metrics via innovative web apps. As a group of experts, the team behind eSalesData has been in the game since 2008—building complex frameworks, meeting advanced business motives, and supplying innovative programming solutions.
Pros include:
140 million consumers in the United States, 38 million professionals, and 15 million global businesses

In-house management and ownership of data 

Exclusive data compilation standards for the collection and refinement of data 

Provision of digital marketing and application development solutions
Final Word
"Don't buy an email list!" Many top guns in the email marketing scene (individuals and agencies alike) preach that statement, and for a good reason.
Building an organic list fosters high deliverability and high sender reputation. Yes, it takes more time and effort, but the outcome is worthy of both.
However, we shouldn't overlook the swiftness and cost-effectiveness of reaching a vendor for a custom email list. The trick is to buy from a reputable provider and follow proven email marketing practices to give your response rates a push up.
Regardless if your list is organic or from a third-party, your audience rewards authenticity and engagement. That's how you build a list.
Plus, some words from Ramsay Leimenstoll:
If you're facing a problem related to email lists or have an addition, don't hesitate to detail your personal experience below. We'd love to hear it!
(Visited 525 times, 1 visits today)