It's always good to have every email marketing related activities handled at a single email marketing tool Dashboard. You can integrate your email marketing tool GetResponse with our email verification engine easily. You just need to follow few steps to complete the integration of your GetResponse. You need an active GetResponse account for this integration.
We use standard authentication method of GetResponse to get the access token. You can import the email addresses of particular list with our email verification engine and get the valid results which you can export to Getresponse again after filtering valid email address from the verified results.
1. Login into MyEmailVerifier client area.
2. Go to Integrations >> Third-party Integrations.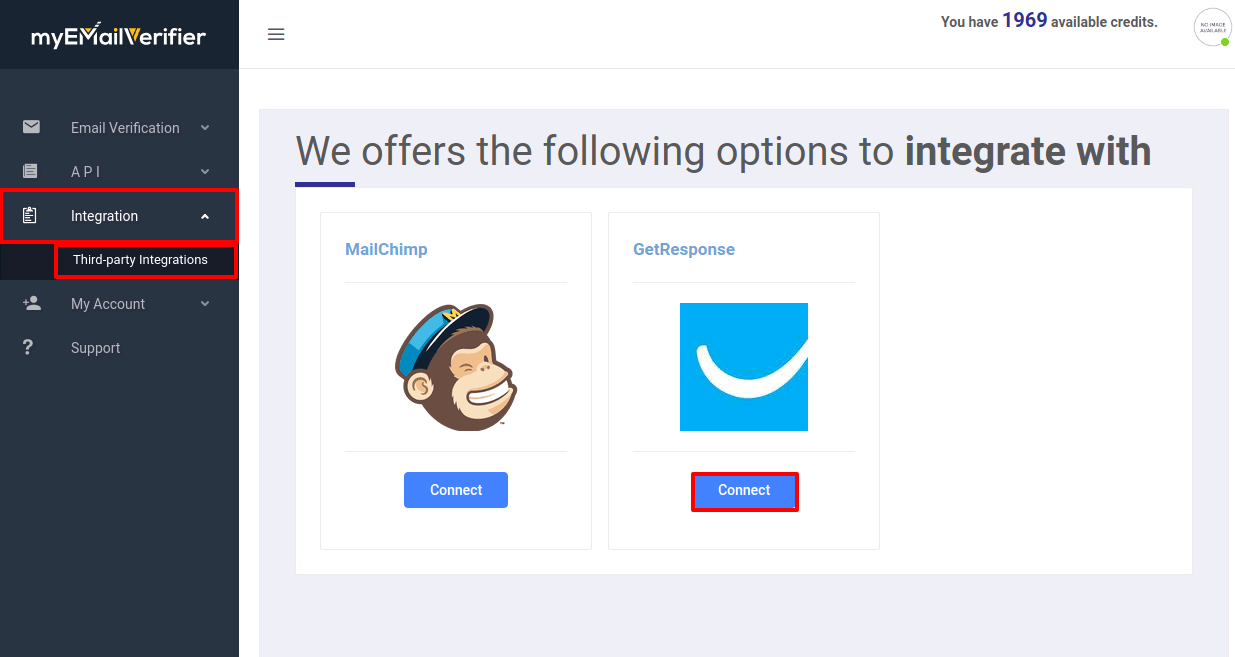 3. Click on Connect button and it will ask you to login into Getresponse account. Enter your login credentials.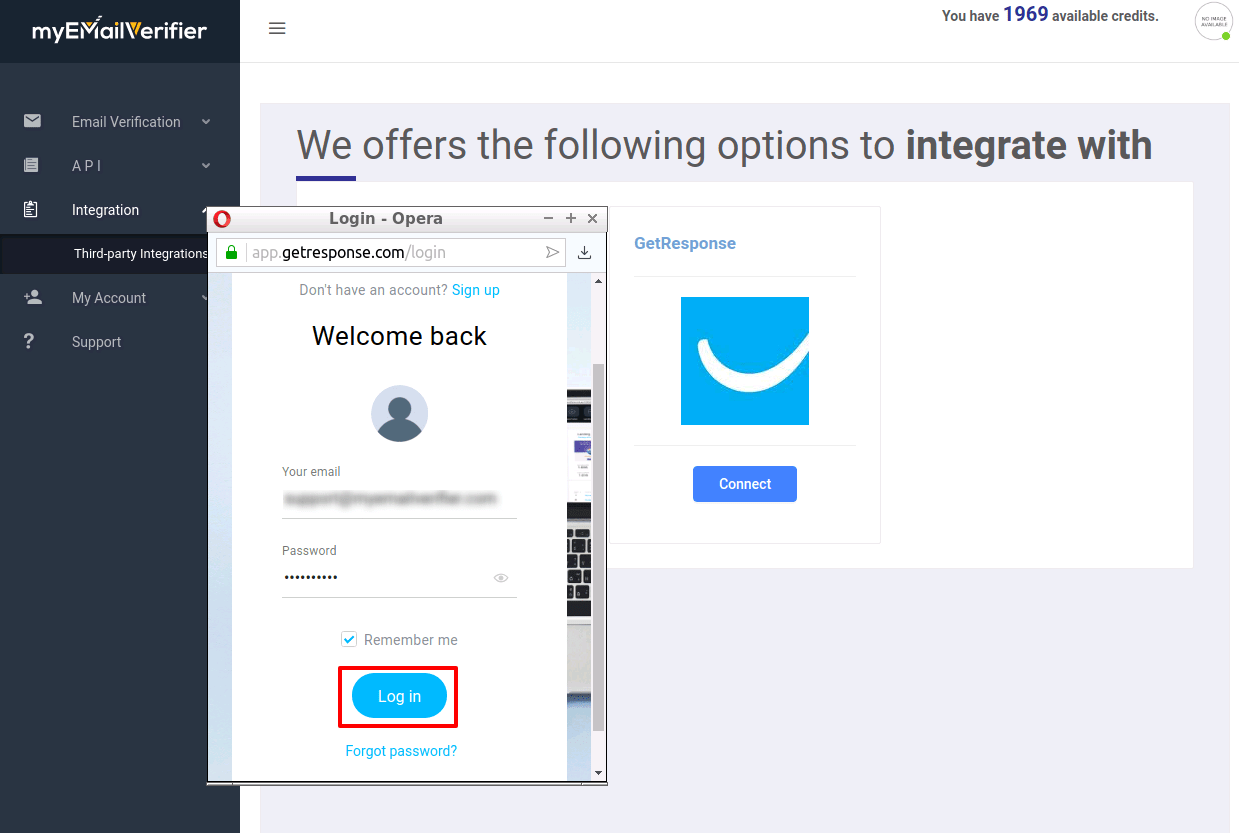 4. Authorize the app so we can import the email list from your GetResponse account.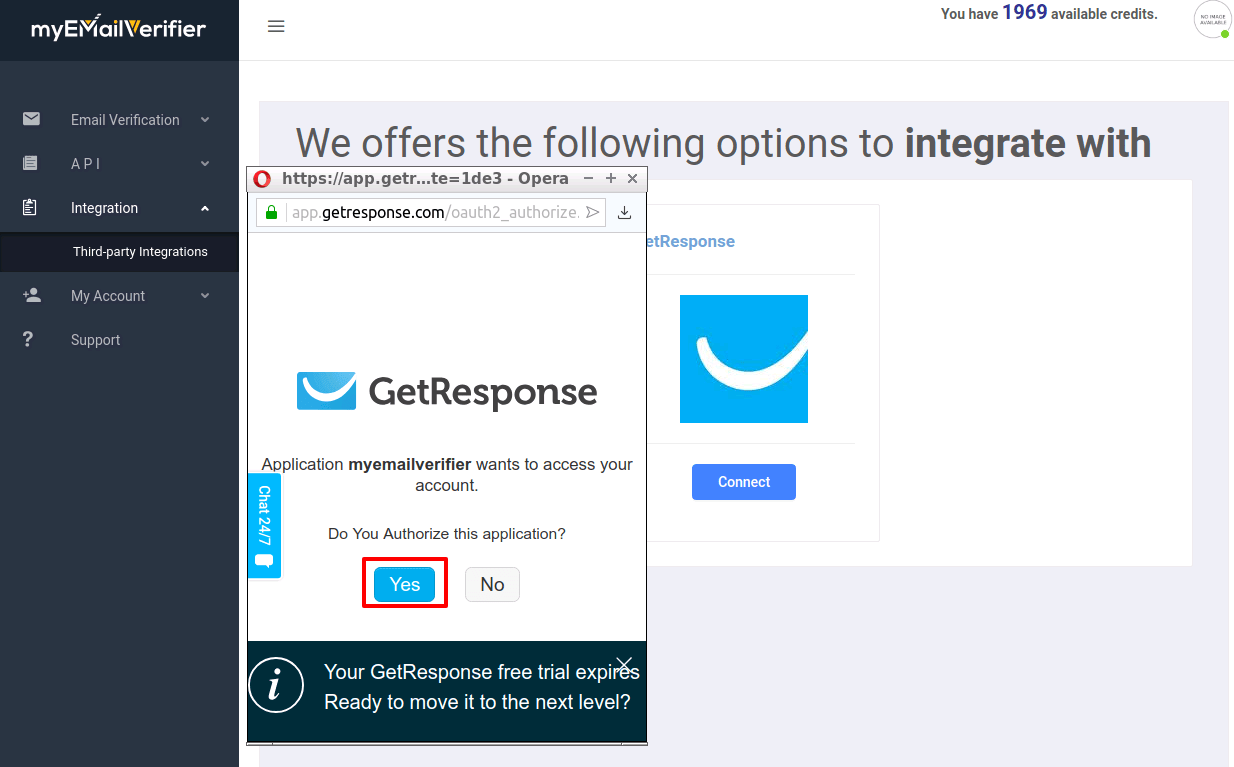 5. Once you enter your credentials, it will display a dropdown to clean your email list.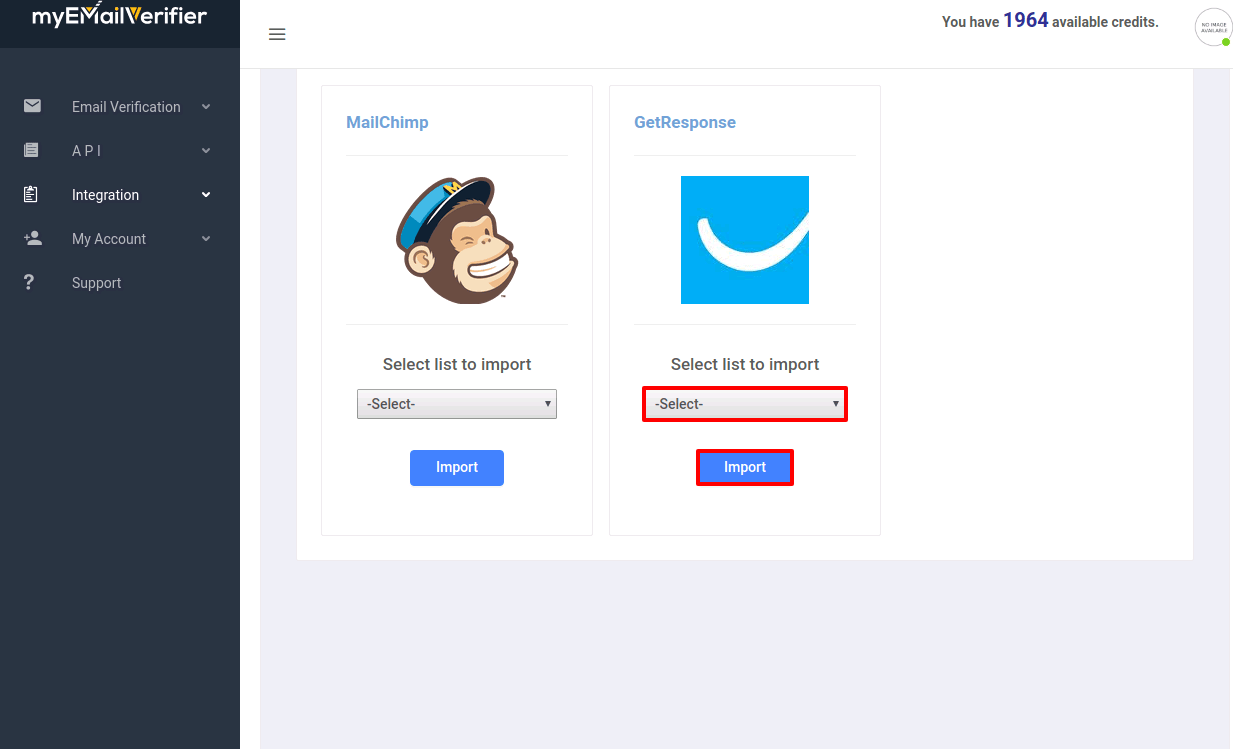 6. Select your email list you want to verify and click on Import. It will display the popup once the list is imported successfully.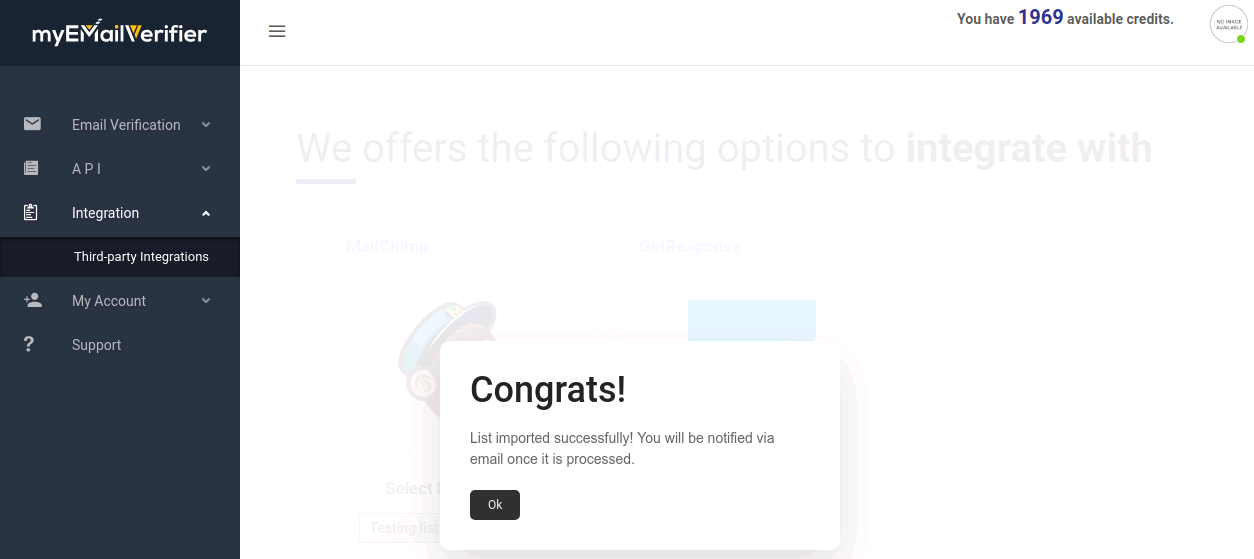 7. Once your uploaded email list is uploaded and verified, you will receive email notification that your email list is verified and ready for download. You can download your email list from Email Verification >> Download Verified List.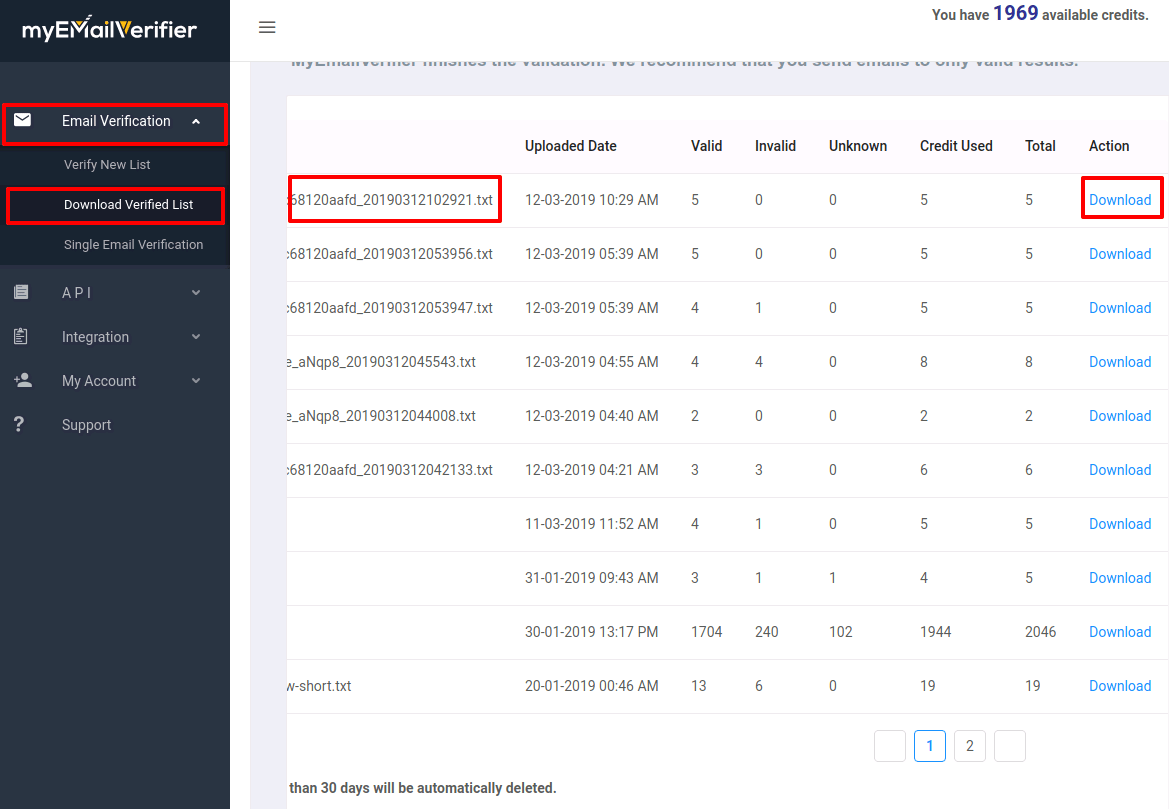 You can filter the results of the valid emails and upload to your GetResponse account. You will need to filter the valid email address results and you can import the email list back to your GetResponse account.
(Visited 158 times, 1 visits today)