There's no doubt that the Coronavirus has changed everything about life as we knew it. From your daily exercise routine to your 9 to 5 job, nothing has been left unchanged. It has equally affected the world of business. As a stay-at-home, orders become the new norm, and pandemic briefings come thick and fast, and the economy has taken a pounding for the last few weeks. 
 Although this is primarily a health crisis, it is also fast becoming an economic crisis. 
Many individual businesses are struggling to keep their heads above water, as the multitude of unforeseen knock-on effects becomes obvious. 
Footfall is down, and most people do not have the disposable income to keep spending, which has left many organizations struggling. 
Pro Tip:
Use the best
email validation
service to clean your email lists. Try our cheapest
Email validation
service before starting your email campaign.
Effect of COVID-19:
Coronavirus is the topic on everybody's mind right now. People are trying to find out what this pandemic will mean for their industries and business.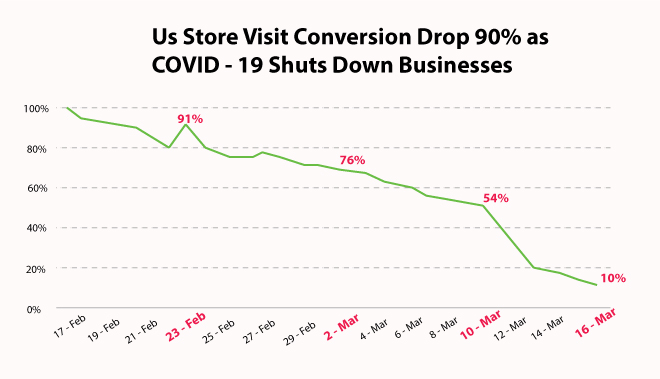 Of course, for most organizations, it can only mean bad things, as business hits a downturn and profits drop sharply. The short term forecast for the global economy is very bleak indeed, as a potential recession looms.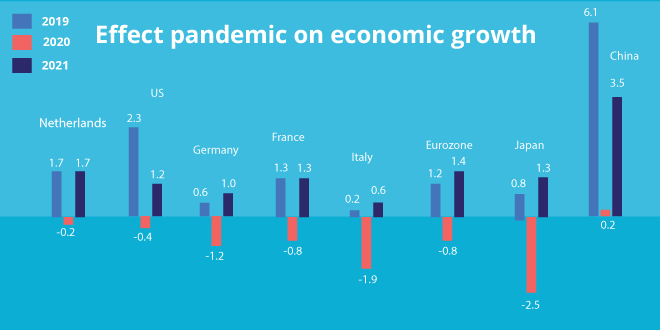 Some individual products/services are bucking the trend and experiencing growth in this period of uncertainty. As well as on the other side the economy has been affected as it's facing a downfall globally.
The conversion rate of the products and the service are unstable, providing Up-growth as well as Decline.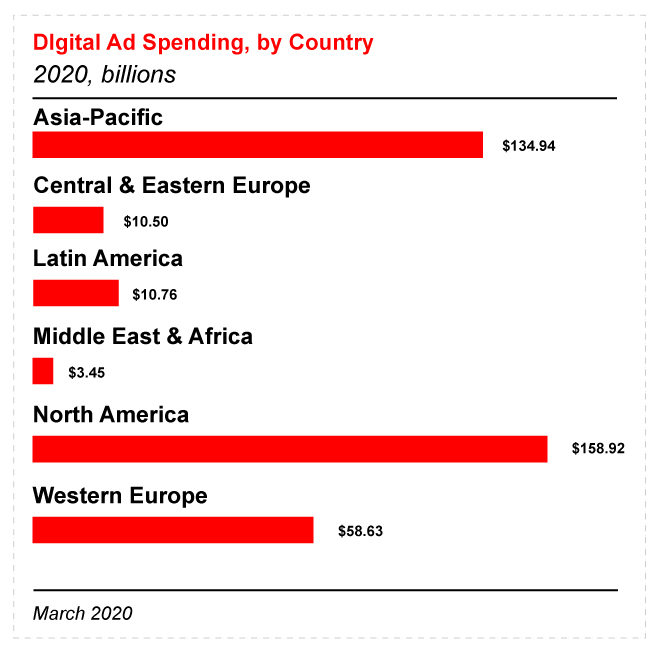 But unfortunately, these are few and far between. For instance, according to the Digital Marketer, the spending of ads worldwide are down $20 since the beginning of the year. It is important to know about some key trends. 
For example, 45% of consumers are now on Social Media, where 10% are uploading videos themselves. 
There is also conclusive data to confirm that the best possible use of ads at the moment comes from PPC, but this is closely followed by email marketing and regional advertising. 
The effects of this pandemic are very difficult to predict, especially for individual businesses. However, it is expected that it will take many organizations at least a year to cover the losses incurred during this difficult period. 
As an email marketer and you want to avoid total wipeout as a result of this virus, then there are some very important Do and Don'ts for you to keep in mind when communicating during this crisis. 
Do's and Don'ts for Email Marketing during this Pandemic: 
As this crisis unfolds, the importance of email marketing only increases. There is even more potential for growth by converting visitors into paying customers. 
Equally, though, there is potential to lose customers by sending out poorly thought emails. It is a pitfall that simply can be avoided at this time. 
If you follow the hints and tricks illustrated in this article, then you are sure to not put a toe out of line. 
What Should You Do During a COVID-19 Pandemic Crisis? 
Pause Automated Messages 
It is a key point. Straight away, you need to put a stop to these automated messages that are sent to our customers. 
They will probably no longer be relevant now and could misinform your potential customers. For example, they might have out-of-date information regarding opening hours or prices. 
Even if you spent a long time constructing this email marketing pre-pandemic, it is important to hit the pause button at this time. It's highly unlikely that these emails will add value to your customers, and they will probably just be annoyed. 
If you do need to send out automated messages during the current COVID-19 crisis, ask yourself these questions first: 
Is the message still relevant to your branding and values?
 Is this message that you would like to receive during a pandemic crisis as a customer?
Is this information beneficial to your customers? 
Include Social Media 
COVID-19 has only had the effect of making social media more important and relevant than ever.
 Now is the time for you and your business to double down on your social media activity. 
It helps all your customers know you are still active and are ready to rise again once the smoke clears. 
Social media is probably the best means of communicating an urgent message or update to your customers, especially in this period of mass isolation.
 If you can break the cycle of bad news that people are currently seeing on their social media feeds, then they may react very positively to your brand. 
Show that your Organization is Still Normal 
You should take this opportunity to let your customers know that you are still operating safe and sound and that you have not been too adversely affected by this crisis. It is good to show as many signs of normality as possible. 
It will have a positive impact on customers, who may look upon your business as a haven in a stricken world. 
Provide Information 
Relevant and accurate information is more important than ever in this changing world. Lockdown has only made people more eager to get their hands on key information. 
You need to let people know the most accurate and recent information regarding your organization. Keep in mind that this is likely to change quickly, so you need to keep people up to date regularly.
 As an email marketer, you should also point the recipients in the direction of where they can find more information about your organization. 
It is especially important if your physical branches have been closed because customers want to know who they can contact to resolve their issues. 
Overtaking Competitors 
We all know that organizations and industries all over the world have been adversely affected by this pandemic. Many businesses are on temporary shutdown or are operating a skeleton service. 
You should not overlook the glimmer of opportunity in this crisis. If you can steal a march on your competitors, then you could greatly increase your market share and return stronger than ever once the storm clouds clear. 
Take a look at how your competitors are faring at the moment. If they are even more crippled than your business, then now is the perfect opportunity to overtake them. 
If you can tempt some customers away from your competitors by offering a better service or lower prices, during this period of uncertainty, then you will most likely have gained some loyal long-term customers.
 That will reflect well on you and prove fruitful in the years following this economic slowdown. 
These Do's are very important in the current context, but the Don'ts is possibly even more important. You should avoid making the following mistakes at all costs, as they could have a detrimental effect on your business. 
What Should you Not Do During a COVID-19 Pandemic Crisis? 
Forget the Crisis 
No matter what you say or do, don't make the mistake of trying to ignore or minimize the current pandemic. Many people will be struggling and will not appreciate you forgetting the context of the times. Don't try and cover anything up. 
Instead of spoofing, rely on experts and sources of trusted information. You should only reference these in any emails you sent out; otherwise, they may backfire on you.
What is COVID-19? 
Nobody will enjoy talking about the current situation. Don't act like customers are dummies and try and explain the situation to them. Most people are extremely familiar with the ins and outs of the current situation. 
With this in mind, it is not advised to send out mass emails regarding the virus unless you have some important message to share. Don't try and look for pity from your subscribers by detailing how badly your organization has been affected.
 It is unlikely to garner you much sympathy, as everybody is currently struggling. 
It could lead to a lot of people unsubscribing. 
Are you Still Open? 
Many customers will, rightly or wrongly, assume that your organization has shut its doors due to the coronavirus pandemic. If this is not the case, you need to communicate this to your customers directly. 
Email marketing is definitely the best medium to do this through. You should anticipate queries from your customers, point them in the direction of more information, and provide them with the basics of what they need to know about your business, such as opening hours. 
Change the Subject 
Change the template for your email marketing as a result of this crisis. It is a bit outdated to send your emails with a subject line referencing your organization for example. It's time to change things up. 
You need to update your subject lines pronto, to stimulate people's interest and ensure that the information is still accurate and relevant. 
Don't be Unproductive. 
This pandemic requires everybody, especially email marketers, to be a bit more flexible and creative. The old ways of working are gone, and you must bravely embrace the new. 
For example, as sales opportunities become more scarce, you should consider incorporating things like live streams, social media, polls, or other interactive systems into your emails. 
This is bound to attract some interest from people bored at home, looking for ways to distract themselves! Be strategic about implementing these flexible approaches, and you may just find yourself with a host of new subscribers. 
Don;t worry, we know all this is a lot of new information to absorb. Here's a quick review of everything we've covered. If you implement these guidelines into your future emails, then you're sure to survive and succeed in the panic of COVID-19. 

Pro Tip: Use the best
email validation
service to clean your email database. Try our
email verifier.
Wrap Up
Email marketing is more crucial than ever as a result of COVID-19. However, how successful this tool is depends entirely on how you use it. 
If you follow the Do's outlined on this page and steer well clear of the Don'ts, then email marketing might help save your business in this unprecedented economic crisis. Remember, stay safe and healthy. 
(Visited 372 times, 1 visits today)