Have you ever think about how to enhance your email campaign? Yes, but still confused!? No need to worry! Our expert has spent 50+ days on deep research to find the best email marketing tips and tricks.
Let's cherish the details!
Email marketing campaigns are an effective choice for startup businesses needing to boost or encourage sales. These campaigns are known as one of the best ways to increase online sales.
This form of campaign is the third most influential service. It gains 80% of customer engagement. This field expects around 4.1 billion email addresses to be in use by 2021.
Most of the organizations agree that email is an essential part of communication. Emails can earn rewards in terms of customer engagement.
Lead nurturing and conversions. Using an email marketing campaign is the best way to increase your sales growth.
Before starting an email marketing campaign, you must consider the possible desired outcomes. For instance, what are your business goals, and how do you expect to use an email marketing campaign to reach those goals?
Pro Tip
: Before starting an email marketing campaign, check your email list is updated or not! Try our cheapest bulk
Email Verification
, and get your email list updated.
Email Marketing Tips and Tricks
There are various ways to utilize email marketing. Keep your message short—link to related websites. Insert a CTA, use personalization, and even timing are just a few ways your business may use business for future success.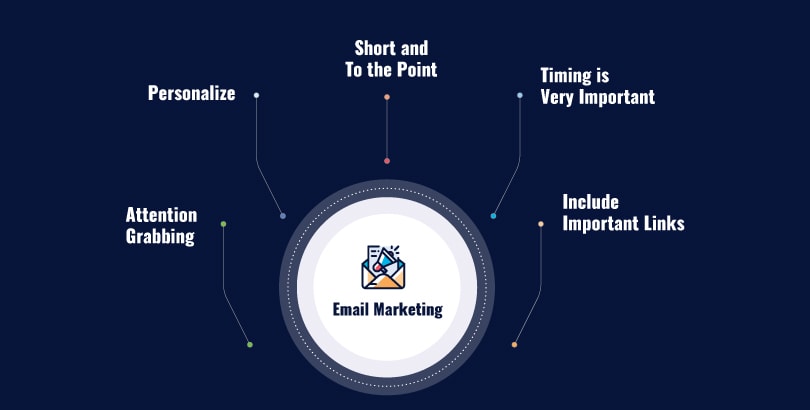 Simply follow the below email marketing tips and tricks for ideas on how to use email marketing tips to get business' advantage.
Keep Your Email Message Short and Simple
Emailing a piece of long and detailed information is going to be time-consuming for every customer. Your customers are less likely to read drawn-out—detailed information discussing your organization's offers.
If you are looking to increase the conversion rates of your email marketing, then try to keep emails short, clear, and concise.
There is no need to over embellish or use the long-form copy. Keep it simple, and your customers will be more likely to engage with your content.
Remember the Importance of Links in Email
A relevant link allows your audience to save time reading an email. Provide your audience with high-quality information. It will play a role in the ranking of websites.
Links include the benefits of direct traffic to websites, along with the ability to track who opened the emails. Make sure you add relevant links in your email so that email bouncing is less likely.
NOTE: Do not add more than five links in a single email.
Pro Tip
: Do you want your email marketing campaign to run successfully?
Verify your email address
and improve your email deliverability rates.
Add a CTA (Call-to-Action)
CTAs are a critical element of advertising. These encourage the customer to take the next steps with your company. A button or a hyper-link placed in the content in a visible manner is known as a CTA.
Not only does it attract the customer, but it is also one the fastest ways for your target audience to scan your information.
However, what types of CTAs are there to encourage a purchase? There are various types of CTAs, such as:
Shop Now

Get 30% Off

 

SALE

 

Order,

Listen, Watch Now, etc

Using Experimental Timing to Send Emails
Sending emails also comes with a timing aspect. So, use time for your advantage. A few examples include first-time sign-ups, follow-ups, and many other time-sensitive situations in which you should send emails.
According to a 2019 study, about 4 billion emails were sent between January and June.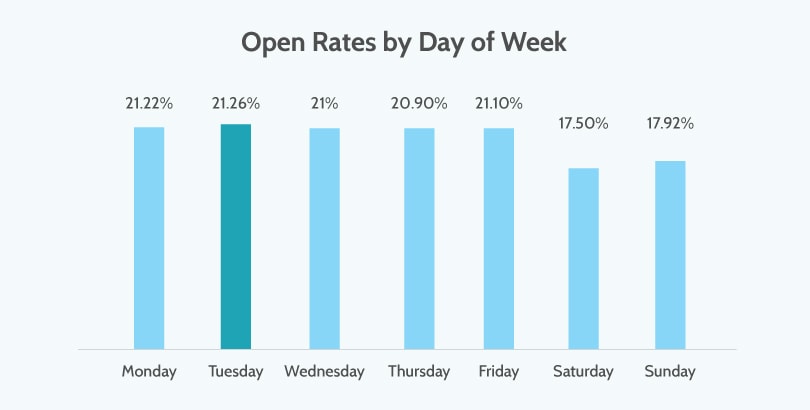 Another final estimation included that Tuesdays had the highest open and click-through rates, and the weekends had the lowest rates.
Personalize Each Email
A personalized email is the only source that allows you to send more relevant emails. Personalization provides various benefits, such as:
Motivates users by sending data personal to them.




Increases open rates for your emails.

It meets subscriber expectations and what he is looking for in a service product. Etc.
There are several options for personalized emails. A few examples include behavior-based trigger emails, reactivation emails, birthday emails, etc.
If you have a well-personalized email, you will be able to acquire more targeted customers. It converts users into paid customers.
NOTE: An email with a personalized subject line is the easiest way to encourage customer engagement.
First Connection: Do Not Offer a Sales Pitch
When you connect with a customer for the first time, do not begin introductions with a sales pitch. Since you are unknown to this potential customer, you have not yet established credibility.
Instead, start by engaging with the customer. For example, briefly introduce yourself and your organization. Provide the customer with helpful information before moving forward.
Making your organization well-known to a customer creates trust and reliability. After building a relationship with a customer, this makes for a smooth relationship building rather than a pushy sales pitch.
Make it Easy to Unsubscribe
There are times when you may run into viewers unsubscribing from your content. Issues may arise regarding the content you provide, or your product or service may simply not be for every subscriber. Evaluate the reasons that a user is unsubscribing from you.
A few main reasons users are unsubscribing include:
Too many emails

Looks like spam




Irrelevant content




Too much or too little content



How do you get these users back? You may offer them a deal or provide a survey to fill out, which makes it easier to understand the reason for unsubscribing.
Include Welcome Messages for Newcomers
When it comes to email marketing, users read welcome messages most. Therefore, welcome emails have an increased read rate of up to 34%. It is 42% higher compared to other types of email read rates.
Consequently, the reason for this high result is that customers receive welcome messages in email inboxes. Welcome messages improve email marketing due to:
It helps to improve your email deliverability.

Boosts open rates and click rates for emails.

Decreases spam complaints and unsubscribers.



Send Confirmation Emails After a Purchase or Other Action
In addition to welcome emails, confirmation emails also create a significant impact. Confirmation emails inform customers that a deal has been approved and received by the organization. This message is essential in that it confirms an order is in process.
Include a Feedback Box or Location for Users
Have you ever received or sent feedback emails regarding rating service or product? Feedback plays a vital role in email marketing. 
Approximately 77% of people make their purchases depending on previous reviews. An organization is dependent on customer reviews or ratings as it shows customer satisfaction.
The customer's feedback builds loyalty to your brand and helps you acquire new customers.
Create a Unique Landing Page for your Campaign
Most subscribers visit your website through emails. It is necessary to have a proper landing page. According to WordStream, organizations that had more than 40 landing pages were able to generate 12 times more leads.
However, sending website links can be distracting due to the number of choices. Landing pages create individual attention to the action you want the user to take.
Landing pages have not only increased conversion rates but also ROI (Return Of Investment). Besides, it also increases relevant—targeted, and useful email traffic.
NOTE: Make a landing page relevant. Do not dilute its success by adding other offers.
Use White Space for Easy Skimming
A well-balanced and formatted design is essential for creating a visually appealing platform.
Use white space to create a well-formatted design. It breaks up the layout and makes content easy to read. To use white space, including short paragraphs, use subheadings, and add bullet points. It makes your message stand out and improves readability and comprehension.
Use the Subject Line as the First Impression
The first attention-getter in an email is your subject line. If your main opening subject line is not transparent, then you may suffer from fewer sales.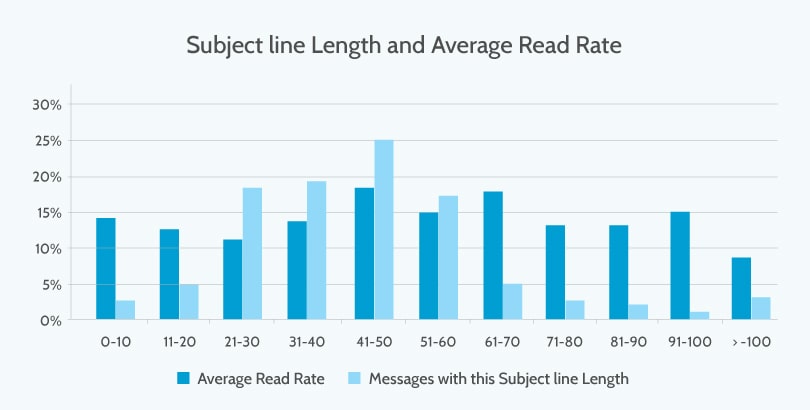 When a subject line includes 50 characters or less, this increases the open rate by 12%. So, keep the subject line interesting and unique, as it directly impacts the sales you generate. The open rates solely depend on your subject line.
Optimize your Campaigns for Mobile Devices
To improve your campaign open rate you need to follow these email marketing tips. According to a 2019 survey, estimated that around 48% of people access their email account through mobile devices.
About 62% of email campaigns were accessed through mobile devices, while only 10% was through a desktop. If your email is not well­ optimized for mobile, there is a 69% chance that your emails will get deleted within three seconds.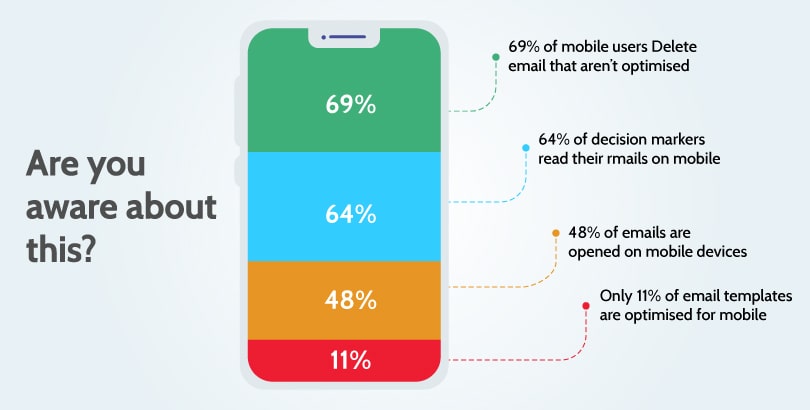 A responsive and well-optimized email campaign for mobile has several benefits, such as:
Providing a trackable platform

Receiving quick feedback




Immediate delivery
So, it's necessary to have an optimized email. It is a quick start for an organization, above all. Optimization allows you to stay in touch and maintain relationships with customers.

Make Email Campaign Sending and Receiving Automatic
Sending emails to the right people at the right time is known as email automation which saves your time and money by automating your email campaign.
Use automated emails, especially for welcome messages and confirmation email. It works well when a user meets certain criteria, such as a new subscriber sent a welcome email.
Automated emails help your company remain timely, personalized, and hyper-relevant. Lastly, using automation may include increased open and clicked rates, along with more website visits and revenue for your organization.
Conclusion: Use Email Marketing Tips to Your Advantage
These were just a few simple tips and tricks that every email marketer should apply in an email campaign. Use these tips to boost sales and encourage an increase in customer communication.
Keep your email marketing skills up-to-date to create a more responsive and personalized message. Your company and customers will benefit.
(Visited 369 times, 1 visits today)