Email Marketing is the best way, through which small businesses are reaching more people than ever before. With a solid email marketing strategy, business owners can convert new customers and stay top of mind with existing customers. Email marketing can be very cost-effective and productive if handled correctly.
Here we show you how to avoid some of the most common mistakes are done with email marketing. The purposes of this article let's focus on common mistakes and, most importantly, how to avoid them.
1. Sending Your Marketing Emails to a 'DEAD' Email List
As time flies, many emails in your email list may turn inactive. Some email list also contains Spam and Fake Emails.
Sending newsletters to invalid emails will increase hard bounce ratio of the campaign and eventually, your IP address will be blacklisted by major ISPs.
To avoid this, you need to clean your email list on a regular basis.
Email Verifier Tools are so useful to keep updating your Email list. Using different tools you can verify your email list.
2. Sending Emails at the Wrong Time
Do you want to know the best time to send your email marketing campaigns?
Your open rates could plummet if your email goes out at the wrong time, but schedule it for the perfect time and it could have a huge impact on your campaign's effectiveness.
The standard mid-week, mid-day makes perfect sense for desktop users who are opening emails at work.
Mobile users, on the other hand, tend to be pretty active even late in the evening.
3. I Don't Need an Email Marketing Service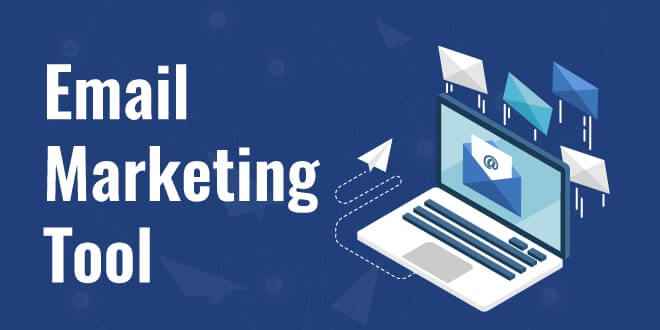 Without a professional email marketing service, the likelihood to see poor campaign results grows exponentially.
Over 50% of recipients will likely never receive the message, for a number of reasons.
Choosing the right Email Marketing Service can have a significant impact on the success of your marketing campaign.
A good email marketing service should enable you to create highly engaging email newsletters with an easy user interface.
4. Not Meeting Your Reader's Expectations:
If your emails aren't meeting your reader's expectations, they are going to unsubscribe from your email list.
If you promised to email weekly, but you're emailing your audience daily, you're not meeting your readers' expectations.
On the other hand, you're not meeting expectations if readers expected to hear from you frequently but you only email once in a blue moon.
Go too far off-topic, or off-topic too frequently, and readers are going to leave you.
5. Inconsistency In Sending An Email:
We have the other group of email marketers who send out emails periodically such that your readers don't know when to expect content from you.
You can avoid inconsistency by setting and following a strict schedule or create email drip campaigns to make sure you stay in touch for a set period of time.
Otherwise, you end up frustrating recipients since your emails are predictable, which also means your business is easily forgettable.
After all, the goal is to keep your brand relevant by emailing your readers regularly, without spamming them.
6. Underestimating Subject and Sender
The key to the success of an email campaign resides with two often overlooked elements: subject and sender.
They are absolutely critical in the recipient's decision to open or not open a message.
First, they need to recognize you. Secondly, you need to convey that the message is an interesting one.
7. Not Optimizing For Mobile Users
Up to 70% of your readers will be reading your email on their mobile device. If you're not ensuring your audience can read your emails on their phones or tablets, you're making a very expensive mistake.
Formatting for mobile devices should be simple and clean, with images and text that are easily readable on a small screen.
You have limited real estate, and you don't want to make your reader do any more work than is necessary. Keep content to a single column, and use images that are no wider.
8. You Make Readers Jump Through Hoops
If you want someone to subscribe to an email newsletter or sign up for updates about your product or service, do not make them fill out endless online forms, click through multiple pages, and provide unnecessary information.
The more difficult you make it, the less likely they will be to subscribe. All you really need is their permission and their email address.
9. Your Content is Poor or Nonexistent
You need to provide your audience with something that they are looking for. The more ads your emails contain, the faster people will hit delete them.
E-mail marketers frequently send nothing of value to the reader. Just as people accept advertising and promotion in a magazine because they want to read the content, the same principle holds true in email.
Interesting and topical content should hold their attention long enough for you to market yourself successfully.
10. Your Emails Are Full Of Errors
The amount of errors found in e-mails is astonishing – words misspelled, poor grammar, links that do not work, etc.
These missteps, however slight, all signal a lack of professionalism. They can be easily avoided with some careful editing; don't let these avoidable mistakes happen.
Conclusion
Don't worry. These common mistakes are fairly easy to correct. Identifying them is the hardest step. But now that you know what needs to be done, you can make those adjustments and apply the changes to your email marketing strategy moving forward.
When you take the time to handle your email marketing efforts the right way, rewards will follow.
A Famous Quote Given by Benjamin Murray,

Do you have ever made this mistake? If yes, we would like to hear that. Please comment on your experience about any of the above company.